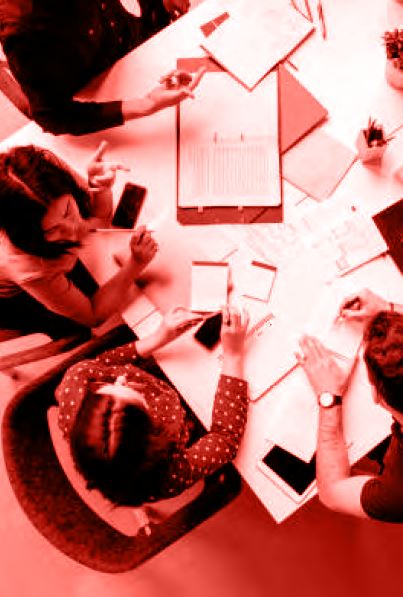 To promote, sponsor and steer international research efforts in the field of IUS in IBD.
To cooperate and collaborate with other
organisations that share an interest in the
field of IUS in IBD, including medical
societies and companies.
To enhance the quality of research in the
field of IBD, in both basic science and clinical
science (e.g. through the development of IBD
study protocols).
To facilitate and promote the education of
health care professionals in the field of IUS
in IBD.
To organise international and regional
scientific or educational exchange
programmes in the field of IUS in IBD.
To influence the management of IBD
through developments, publications,
dissemination and teaching of IBD guidelines
and other educational material.
To be transparent about IBUS governance,
structure, activities, finances and all other
IBUS operational matters; thereby ensuring
that information is readily available to IBUS
Members and the medical, scientific and
academic community.
Collaboration and Funding
Ensuring sufficient funding for all key activities
is essential. Main funding sources are Pharma
and medico-industry. All financial agreements
will be conducted through the member(s)
of this work group. Collaborating with other
opinion leaders within the field of IBD is
important. Reaching out to other societies or
individuals is also an important task within this
work group.
Research
This working group has a major task to
coordinate, initiate and conduct research
and a research strategy in order to cover the
most important research questions within
intestinal ultrasound. The work group will focus
on both clinical research with international
and multicenter trials a long with systematic
reviews/meta-analyses.
Education
All overall educational activities are planned by
this work group, with highest focus on Module
I and II. Other important additional educational
activities like webinars and e-learning will
receive increasing attention from this work
group.
Innovation & Communication
Disseminating knowledge of intestinal ultrasound
is the overall goal of the IBUS Group.
The innovation and communication work
groups major task is to focus on internal
and external online communication through
building a website and online communication
platform plus social media presence. Other key
elements are e-learning platform and a secure
central reading system for research purposes.
Christian Maaser
PRESIDENT
Professor of Gastroenterology - Clinical Geriatrics,
Head of Gastroenterology Outpatients` Center,
Head, Clinic for Geriatrics, Municipal Hospital of Lüneburg
Lüneburg, Germany
Krisztina Gecse
PRESIDENT ELECT
Gastroenterologist, Amsterdam University Medical Center
Gastroenterology and Hepatology
Amsterdam, The Netherlands
Torsten Kucharzik
TREASURER
Professor of Medicine, University of Münster,
Head of Internal Medicine and Gastroenterology, Lüneburg Hospital
Lüneburg, Germany
Kerri L Novak
SECRETARY
Clinical Assoc. Professor of Medicine
Division of Gastroenterology and Hepatology
Foothills Medical Centre
University of Calgary
Calgary, Canada
Mariangela Allocca
SCICOM CHAIR
Gastroenterologist, Department of Gastroenterology,
IRCCS Hospital San Raffaele and University
Vita-Salute San Raffaele
Milan, Italy
Britt Christensen
Head of Inflammatory Bowel Disease
The Royal Melbourne Hospital
Melbourne, Australia

Michael W Winter
Assistant Professor of Medicine,
Geisel School of Medicine,
Dartmouth Section of Gastroenterology, Dartmouth-Hitchcock Medical Center
Lebanon, NH USA

Tom Goodsall
Staff Specialist Gastroenterology
and Acute Medicine,
John Hunter Hospital, Newcastle, NSW
NSW, Australia
Floris De Voogd
Gastroenterologist, Department of Gastroenterology
and Hepatology, Academic Medical Center
Amsterdam, The Netherlands
Bram Verstockt
Gastroenterologist,
Department of Gastroenterology and Hepatology,
University Hospitals Leuven
Leuven, Belgium

Dan Carter
EDUCOM CHAIR
Assoc. Professor of Gastroenterology,
Tel Aviv University,
Gastroenterologist, Director,
Neurogastroenterology and Pelvic Floor Service, Institute of Gastroenterology,
Chaim Sheba Medical Center
Ramat Gan, Israel
Frauke Petersen
Gastroenterologist, Head, Ultrasound Department,
Clinic of General Internal Medicine-Gastroenterology,
Municipal Hospital of Lüneburg
Lüneburg, Germany

Lauren White
Gastroenterologist
Sunshine Coast University Hospital
Sunshine Coast, Australia

Hughie Fraser
Assistant Professor,
Department of Medicine,
Digestive Care and Endoscopy,
Dalhousie University,
Gastroenterology and Internal Medicine Specialist
Nova Scotia, Canada
Federica Furfaro
Consultant Gastroenterologist IRCCS
San Raffaele Hospital
Milan, Italy
Shintaro Sagami
Gastroenterologist,
Center for Advanced IBD Research and Treatment Kitasato University Kitasato Institute Hospital
Tokyo, Japan
Heba Al-Farhan
COMCOM CHAIR
Gastroenterologist
Department of Gastroenterology, Department of Internal Medicine, Al Amiri Hospital
Kuwait City, Kuwait
Marios Katsaros
Gastroenterologist
Gastroenterology and Hepatology Division, Second Propaedeutic Department of Internal Medicine, Medical School, Aristotle University of Thessaloniki, Hippokration General Hospital, Thessaloniki, Greece

Noa Krugliak Cleveland
Gastroenterologist,
Inflammatory Bowel Disease Center, University of Chicago Medicine
Chicago, USA
Spyrus Siakavellas
Gastroenterologist,
Western General Hospital,
Gastroenterology Department,
Gastroenterology Consultant
Athens, Greece
Emma Flanagan
Gastroenterologist
St Vincent's Hospital
Melbourne, Australia
Rebecca Smith
Gastroenterologist, Alfred Health
Melbourne, Australia
Rune L Wilkens
COLLCOM CHAIR
Gastroenterologist                            Copenhagen University Hospital - Bispebjerg & Frederiksberg, Digestive Disease Center, Division of Medicine
Copenhagen, Denmark
David T. Rubin
Joseph B Kirsner Professor In Medicine Chief,
Section of Gastroenterology,
Hepatology and Nutrition Director,
Digestive Diseases Center University of Chicago
Chicago, IL, US
Taku Kobayashi
Associate Professor, Department of Gastroenterology, Kitasato University School ofMedicine
Kanagawa, Japan

Yoon-Kyo An
Inflammatory Bowel Disease (IBD) clinician and researcher - Head of IBD at Mater Hospital Brisbane - Clinical lead of IBD clinical trials unit at Mater Research
Brisbane, Australia
Hien Huynh
PEDCOM CHAIR
Assoc. Professor of Pediatrics/Gastroenterology,
Director Division of Pediatric Gastroenterology & NutritionPediatrics, Medicine and Dentistry, University of Alberta, Edmonton, Canada
Mallory Chavannes
Ass. Professor of Pediactrics,
University of Southern California (USC)
Los Angeles, USA
Michael T Dolinger
Advanced Pediatric
Inflammatory Bowel Disease Fellow Icahn School of Medicine at Mount Sinai
Susan and Leonard Feinstein Inflammatory Bowel Disease Center
New York, USA
Amelia Kellar
Paediatric Gastroenterologist,
UNIVERSITY OF CALGARY, FOOTHILLS MEDICAL CENTRE
Calgary, Canada
Thank you for the valuable support of our members